Air to Air Heating Systems

in Manchester

If you are looking for a renewable energy solution that can provide both heating and cooling for your home or business, we recommend installing an air to air heat pump. Our air to air heat pump installers are fully qualified and can give you any advice you need on this advanced technology. As part of our comprehensive mechanical services, we install, service and repair air to air heating systems in Manchester and throughout the North West.
Increased Energy Efficiency
Unlike conventional fossil fuel boilers, heat pumps absorb FREE energy (heat) from the outside air and converts it into an environmentally sustainable usable heat for your business or home. Many offer efficiency gains on the order of 3:1 to 5:1. 1kW of electricity consumption generates 3kW to 5kW of renewable heat throughout the year therefore heat pumps can considerably reduce your energy consumption. The most energy efficient heat pumps are A or A-A Label for energy consumption on both heating AND cooling.
A Wide Selection
Different types of indoor units – wall mounted, concealed ceiling, floor standing – in different capacities can be mixed together if needed, allowing the ideal indoor unit to be selected for different areas.
Many heat pumps have movement sensor functions which enable the system to switch to an energy efficiency mode if the room remains unoccupied for more than 20 minutes. When the room is occupied, the system restores the original setting. This type of function can reduce energy usage by up to 30%.
Duel function: Heating AND Cooling
The same systems used to heat a space can also be used to cool, resulting in simplicity in operation and maintenance. Functions such as "auto-start" allow systems to automatically restart in the setting in operation following a power failure. Many heat pumps provide 7 day schedule timers, enabling daily or weekly programming.
Flexibility
Multi system heat pumps allow up to 9 indoor units to operate from one single outdoor unit, thereby reducing installation space and costs. All indoor units can be individually controlled and do not need to be installed at the same time. Extra units can be added later.
Eco-friendly, Energy Efficient Heating and Cooling for your Home
Most air conditioners that you see in shops and offices are called heat pump air conditioners. Heat Pump Air Conditioners provide environmentally friendly energy efficient heating and cooling.
Heat pump technology used in air conditioning systems is always evolving. All leading manufacturers are producing systems with increased performance and reduced energy usage, enabling both domestic and commercial buildings to enjoy the many benefits of air conditioning and alternative methods of heating.
Air to air heat pumps extract heat from the outside air, even on the coldest winter days. This heat, absorbed by a refrigeration system within the unit, is then turned into hot air by the indoor unit and distributed around the room.
Contact ICM Services Mechanical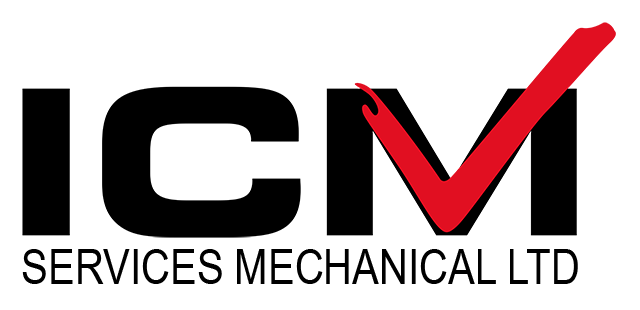 ICM Services Mechanical Ltd
Bank Chambers, 93 Lapwing Lane
Didsbury
Manchester
M20 6UR
0800 699 0049