Biomass Boilers

in Manchester

As part of our comprehensive mechanical services, ICM Services Mechanical Ltd install domestic, commercial and industrial biomass boilers in Manchester and throughout the North West. Our accredited installation experts also offer design, maintenance and repair plans for biomass boilers to ensure your boiler runs smoothly.
What is Biomass?
Put simply, biomass is biological material that comes from plants, trees, which can be processed into fuel for heat or electricity. Biomass fuels are an increasingly popular way to heat and fuel commercial and industrial premises, and are growing fast globally as an alternative to the pollution effects created by traditional fossil fuels like coal and oil. In fact, it's now the fourth largest energy resource in the world.
Wood Chip Boilers
Effective for commercial and industrial use, these systems are usually not recommended for domestic use unless you need a system larger than 60kW. That is because the fuel delivery costs and large storage needs make it inconvenient for most households.
Log Boilers
This is a great solution for people who have waste wood on their property and would like to put it to better use. However, keep in mind that you would still need to store the logs and season them for a long time (usually a year) before they can be used as fuel. These systems need more care in terms of preparation and cleaning but are the most sustainable choice for those who can supply their own wood.
Wood Pellet Boilers
These are the most popular systems for average sized households. They are more compact than other biomass boilers, but they still need more storage space compared to regular boilers. However, with the right adjustments, a pellet boiler can be suitable for many homeowners. Pellets are a great fuel option because of their easier transportation and lower costs. Find a local supplier to minimise expenses and carbon emissions.
Advantages

of Commercial Biomass Boilers
Commercial biomass boilers are easy to maintain and their systems are fully automated.
Biomass boilers are an eco-friendly solution. As pressure on businesses to introduce environmentally friendly practices is growing, you can take the first step towards wood-fuelled heating.
Biomass fuel can be purchased in large bulks. Several tonnes of wood pellets or wood chips can be purchased at any time and delivered to your storage place.
Commercial biomass boilers are eligible for financial support provided by the UK government through RHI scheme.
Financial

Support

The installation of a commercial biomass boiler enables you to apply for the financial support provided by the UK government, the Renewable Heat Incentive (RHI). Through this scheme, you can receive payment from the government for the heat you generate. These annual payments should generally cover the cost of the system installation in 5-8 years.

In order to receive the RHI payment, you will need to calculate the heat you produce in terms of kWh of thermal energy and the obtained number will be used to calculate your RHI tariff payment. Considering the huge boost provided by the RHI scheme, industrial or commercial sized biomass boilers can take as little as 5 years to pay back. The larger the system is, the more likely it will pay off more quickly.
Contact ICM Services Mechanical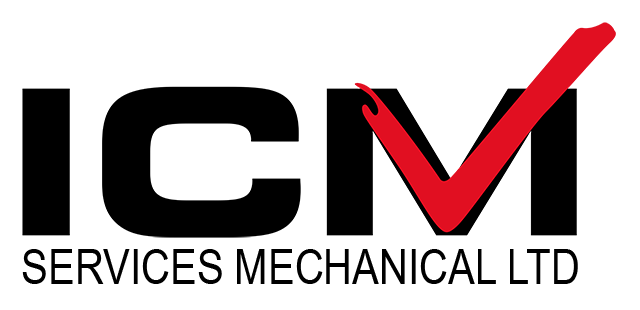 ICM Services Mechanical Ltd
Bank Chambers, 93 Lapwing Lane
Didsbury
Manchester
M20 6UR
0800 699 0049