We are an established commercial heating engineer in Wharton, with over 15 years' experience in the industry. We have been delivering work as ICM Services Mechanical Ltd on various heating and mechanical frameworks, offering a wide range of expertise and a comprehensive array of services. We have Project Managers, Site Managers, Supervisors, Commissioning Engineers, Gas and Mechanical site-based operatives.
Air to Air Heating Systems
If you are looking for a renewable energy solution that can provide both heating and cooling for your home or business, we recommend installing an air to air heat pump. Our air to air heat pump installers are fully qualified and can give you any advice you need on this advanced technology. We install, service and repair air to air heating systems in Wharton and throughout the North West.
Biomass Boilers
ICM Services Mechanical Ltd install domestic, commercial and industrial biomass boilers in Wharton and throughout the North West. Our accredited installation experts also offer design, maintenance and repair plans for biomass boilers to ensure your boiler runs smoothly.
Boiler Installation
Do you require a new boiler installation in Wharton? Having a new boiler installed is not a decision that is taken lightly and we know that more often than not you need to make the decision when it is least expected, so at ICM Services Mechanical we have tailored our boiler installation process to make it the most efficient and stress-free experience possible.
Commercial Boiler Installation
As a well established commercial heating engineer in Wharton, ICM Services Mechanical provide commercial boiler installation in Wharton and throughout the North West. Our commercial boiler installations come with a 5-10 year manufacturer's warranty. we can issue a CP17 commercial boiler gas safety certificate on completion and make a gas safe notification to building controls of your newly installed commercial boiler.
Commercial Gas Services
ICM Services Mechanical are specialists in commercial gas services in Wharton and throughout the surrounding areas. We conduct repairs for heating and plumbing systems in any sector or workplace. We offer a swift emergency call out service, as well as scheduled service plans and maintenance contracts to ensure your gas appliances stay in perfect working order.
Commercial Heating Maintenance
Do you require an experienced, reliable contractor to undertake commercial heating maintenance in Wharton? Trust our expert engineers to ensure your commercial heating system runs like clockwork. Our services cover the following:
Oil, gas and LPG commercial boilers
Pressurisation systems
Pumps
Gas pipework (up to and above 1m³)
Descaling (dry and wet side)
Tank cleaning
Pipework Flushing
Blending valve servicing
Commercial and domestic catering equipment (gas)
Air handling units (including filter changes)
Commercial Heating Repairs
When your commercial boiler breaks down or needs repairing you need reputable heating engineers. Our Gas Safe engineers carry out a comprehensive range of commercial heating repairs in Wharton and throughout the North West, offering breakdown support services covering all commercial boilers with a capacity above 70kW.
Ground Source Heat Pumps
ICM Services Mechanical specialise in ground source heat pumps in Wharton and throughout the North West. We are a group of experienced heat pump installers in Wharton and heating engineers with a passion for renewable energy. Our group of heat pump installers hold a range of different accreditation and certifications.
Our residential and commercial heat pump services, products and solutions in Wharton are cost effective and we draw on the wealth of experience and knowledge of our installers to meet the specific requirements of our customers.
HVAC Installation
ICM Services Mechanical are an approved HVAC Installer in Wharton. Our services in this sector include heating and ventilation systems & water treatment.
The Enhancecd Capital Allowance is available on various air conditioning systems available. Huge savings can made on energy bills.
*100% tax relief on year 1 of installations
* Carbon Trust business loans available up to £100,000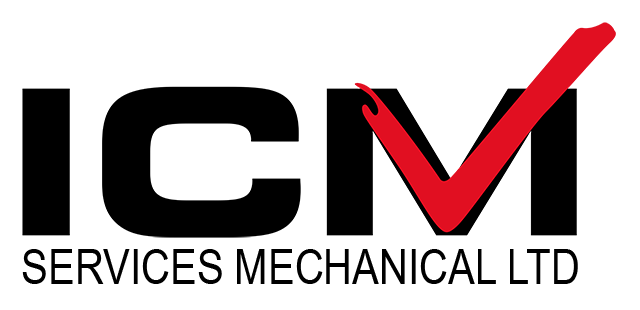 ICM Services Mechanical Ltd
Bank Chambers, 93 Lapwing Lane
Didsbury
Manchester
M20 6UR
0800 699 0049